I am taking a break from memorizing grasses for one of my college class to tell you about one of my favorite things growing up! I loved 4-H, plain and simple. I lived for the fair and loved putting all the effort into raising quality animals with the hopes of a champion. Let me start at the beginning. The decision to join 4-H came at the age of 9 and believe me it was the best choice I have made so far in life. A few of my friend who were older had lambs the summer I turned 9. They were raising them to show in 4-H and oh man was I jealous! I came home was so excited to join 4-H and show lambs I forgot for a moment that we live in town and I couldn't have sheep in town. My parents agreed to allow me to join 4-H and be involved in cooking and sewing and if I stuck with those projects then the next year I could get some lambs. (We were in the process of moving out of town). I agreed and I completed both those project and was ready for some lambs. I think my dad is amazing for allowing me to show lambs and helping me every summer...even when I got older! We bonded while working on 4-H projects together :)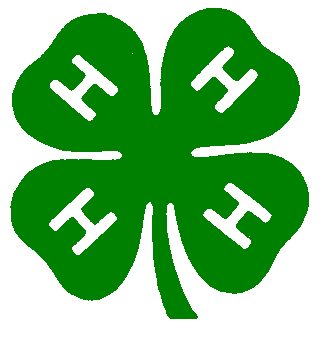 Ok, back to my first year, I bought some lambs from the neighbor who happened to be a Vet and these were the plainest lambs possible! I think I got last place but at that age it did not matter at all to me, I love the experience and was ready for the next set of lambs. You may wonder why with a father who is a cattle buyer I showed lambs. I thought that was the only thing I could show for a few years and later in my 4-H career I showed some steers and even a heifer or two. But back to my first year, well the next April came and it was time to get lambs again and the Vet had sold all his lambs. My dad felt horrible so he called around and found a wonderful lady name Jackie Urick in Stanford Montana with some lambs and we headed up to her sale! She had amazing lambs and I was now in the running to win. Read this article in Jackie! You'll love her :)
http://www.greatfallstribune.com/article/20100518/SPECIALSECTION09/5060330/Need-4-H-lamb-Call-Jackie-Urick
To this day I want people to know that 4-H is more than winning, much more! Yes, I will admit I won a lot of awards and was always considered competition to the other members. But more importantly it gave me life long friends! We spend hours in the show barn talking and being silly. We would talk about our projects and go on rides together etc. There was always a friendly rivalry going on between us and we always like to have the better animal.
Another thing I learned was responsibility. My animals were fed before I ate and they were number one. I took care of those lambs and they were my little babies! I washed them and played for hours with them. I remember one time my dad thought was water tank was too dirty so he asked me if I would be willing to drink that water. Hoping I would say no and clean it, but instead I said sure and marched right up to the house and got a glass and walked down there and filled it up and drank it. Needless to say, the water tank was cleaned the next day. :)
Overall I look back and love my time in 4-H and I would encourage anyone to sign their child up! It will do great things for your child and bring them more confidence! I posted the link below so you know how to sign up.
http://www.gallatin.mt.gov/Public_Documents/gallatincomt_extension/4-H/What%20Is
Have a great Wednesday!
Karoline Rose